Drink more water!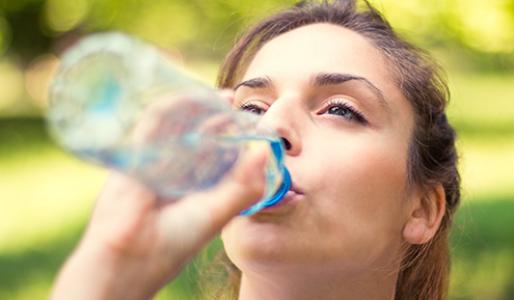 When we heard the Natural Hydration Council report that around 60% of the UK population only drink one glass (or less!) of water a day, we couldn't help but comment.
The benefits of drinking water are well documented – we have a whole section of our website dedicated to it! – so why are the UK population still not seeing the benefits?
It seems as though the habits start at a young age. The Natural Hydration Council found that 1 in 10 children aged 7 to 9 thought the body could live without water, and that only 50% of children drink water at school.
Dr Emma Derbyshire (founder of Nutritional Insight Ltd) said:
"It is surprising that more people aren't opting for water to keep them well hydrated. Water is extremely beneficial for the human body – it carries nutrients to cells, helps to remove waste products from our major organs and helps to regulate our body's temperature. As well as being important for health, water is also calorie-free."
We couldn't agree more! To find out how water could benefit you, visit the Education & Health section of our website here
« Back